While it may be tempting to hibernate indoors during the winter months, there are plenty of reasons to embrace the colder weather and explore all that Clutha has to offer. Here are our five top reasons to embrace winter in Clutha:
1. Surfing in The Catlins during winter...
is not for the faint of heart, as the water temperature can drop down to around 10°C. However, for experienced surfers who are up for the challenge, winter can offer some of the highest recorded waves in New Zealand!
The Catlins is home to a number of surf breaks that can be quite powerful, making them better suited for experienced surfers. One of the most popular spots is Pūrākaunui Bay.
Winter surf conditions in The Catlins can be unpredictable, so it's important to check the forecast and surf conditions before heading out. Additionally, it's important to wear appropriate wetsuits and gear to stay warm in the cold water temperatures.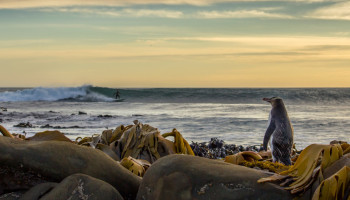 2. When considering a winter adventure...
Nugget Point may not immediately come to mind as an obvious choice. However, during the winter months, you have the unique opportunity to witness the stunning sight of the Milky Way ascending behind the lighthouse. It's a picture-perfect scene!
Additionally, throughout The Catlins, there are many spots along the coastline for viewing the Aurora Australis, particularly during the winter season when there are unobstructed views to the south where the Aurora can be seen.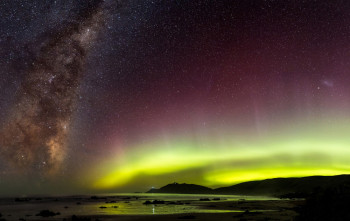 3. You'll have the place to yourself....
In winter, The Catlins is quieter, with fewer visitors, allowing you to enjoy a more peaceful atmosphere. Picture this: serene rural landscapes, cascading waterfalls, and the local wildlife all to yourself. A private solitude, where you can really breathe and take it all in.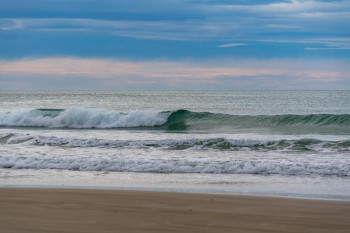 4. The Catlins teem with wildlife wonders
From playful fur seals to majestic penguins, you'll witness these locals in action. Keep an eye out for rare hoiho (yellow-eyed) penguins and little blue penguins waddling ashore. It's the perfect season to observe these critters in their natural habitat.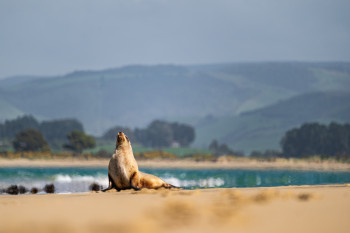 5. Cosy accommodation for a winter getaway
There are several accommodation options in the Clutha District that offer the cosy ambiance of a fireplace to warm up to during the chilly winter months. Click here for a few options to consider for your winter getaway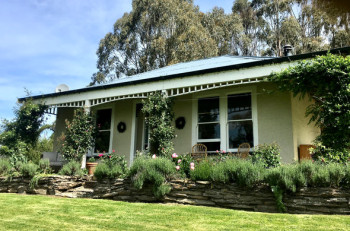 Visiting the Clutha District in winter provides a unique and memorable experience for those who are looking for a more off-the-beaten-path destination and are willing to brave the cooler temperatures for a chance to see some of the region's most incredible sights.