Being at the bottom of the South Island has its' benefits, with The Catlins experiencing some of the longest days in New Zealand over the summer months.
1. Flowering rātā trees
Over the summer months, don't miss the beautiful display of red from the native rātā trees across The Catlins. The rātā flowers attract tuis and bellbirds.

One of our favourite viewing spots: Lake Wilkie - take the short walk to the mirror reflection lake.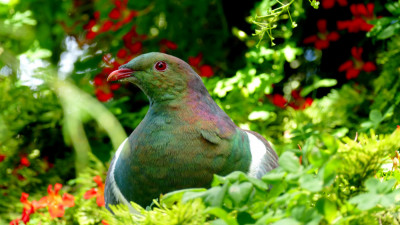 2. Cathedral Caves
The Cathedral Caves, a must-do in New Zealand is due to open in the middle of this month (December), just in time for summer!

Click here for the latest updates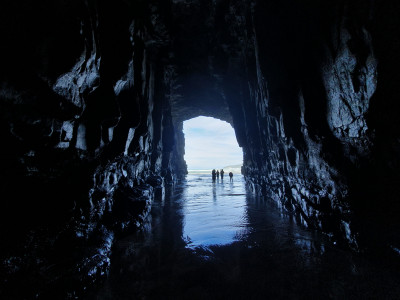 3. Clutha Gold Cycling and Walking Trail
While the Clutha Gold Cycling and Walking Trail is open year-round, the 73km Great Ride of New Zealand, the hot summer sun means you'll be reeling for a cold brew at the end of the day. The extension of the trail from Lawrence through to Lake Waihola is well underway - keep an eye out in 2023 for the official opening.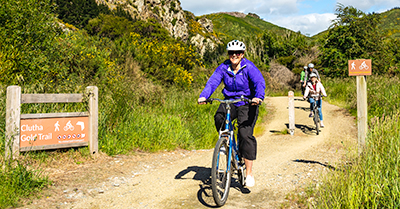 4. Get out in the water
While the water may still be a little fresh, Kākā Point (KP) is the place to be this summer. KP is a safe swimming beach with surf patrol on duty during the summer months.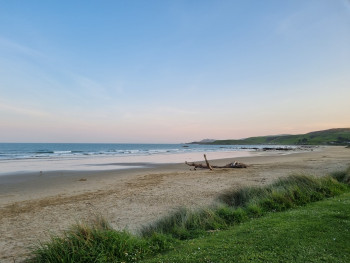 Head further south and try your luck swimming with the hector's dolphins at Curio Bay.
5. What's new this summer
Summer is the perfect opportunity to showcase what's new in Clutha with new places to stay, play and eat. Everything from new tiny house eco-accommodation to
Check out what's new in Clutha

Events: Papatowai Challenge
Time to start training for the 2023 Papatowai Challenge being held on Saturday, 25 February. There will be some exciting changes, including a 5km run/walk event and a tandem section.
Click here for more information
Enjoy our long southern summer evenings here in the Clutha District.