Winter in Clutha transforms the landscape into a magical wonderland, offering adventurers a unique and captivating experience. Whether you're a seasoned adventurer or a casual nature lover, Clutha has plenty of trails that will leave you in awe. Here are the top walking trails in Clutha that you shouldn't miss this winter.
Calling all waterfall enthusiasts...
Get out your raincoats as the winter season provides abundant water flows. Head to The Catlins and embark on an extraordinary journey through dense forests, roaring waterfalls, and dramatic coastal cliffs. The Purakaunui Falls and McLean Falls are a must-visit for their stunning beauty and serenity.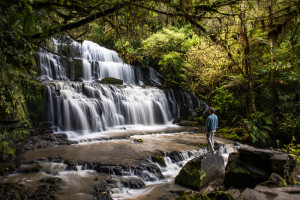 For all fitness levels...
The Clutha Gold Cycling and Walking Trail is perfect for all fitness levels. This scenic trail follows the mighty Clutha River, showcasing Otago's rich gold mining history. Enjoy picturesque landscapes, charming towns, and the tranquility of the river as you immerse yourself in the area's heritage.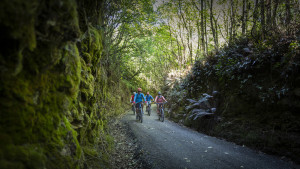 An easy winter stroll...
The Blair Athol Walkway is perfect for an easy winter stroll with the family. This scenic track meanders along Balclutha's flood banks of the Clutha River, offering picturesque views of rolling farmland and peaceful river vistas. Immerse yourself in the tranquility of nature on this charming riverside walk. If you're up for the challenge, volunteers host the parkrun every Saturday from 9am (over winter).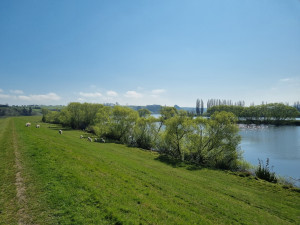 From the untamed beauty of The Catlins to the awe-inspiring vistas of the Blue Mountains, every trail promises adventure and enchantment. Pack your warm clothes, embrace the crisp air, and embark on an unforgettable journey through Clutha's natural wonders. Start planning your winter hiking trip now and discover the magic of this captivating region.
For the complete list of walking and hiking trails across the Clutha District - take a look at our interactive map
Top Tip
Remember to prepare for winter conditions, including proper clothing, footwear, and equipment. Also, be aware of any potential hazards, such as ice on the trails.