Escape the winter chill and indulge in a cosy getaway in Clutha. Nestled amidst breathtaking natural beauty, the Clutha District offers a range of charming cottages that provide warmth, comfort, and a perfect retreat from the cold. Here are our top cosy retreats in Clutha that are ideal for a winter getaway.
Cascade Creek Retreat
Nestled in nature's embrace, Cascade Creek Retreat is an exclusive log cabin offering a serene winter escape. Embrace the outdoor baths, indulge in fireside relaxation, and immerse yourself in the tranquility of winter. 'A little taste of luxury in a little slice of paradise'.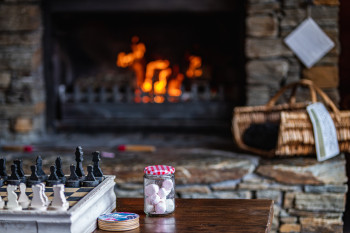 Beresford Heights
Enjoy panoramic views of mountain ranges through The Catlins, indulge in fireside warmth, and immerse yourself in the peaceful ambiance while soaking in the hot tub. Discover a winter paradise at Beresford Heights.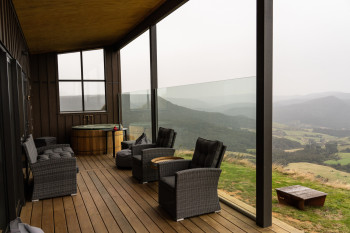 Pickled Pigeon Cottage
Discover winter bliss at Pickled Pigeon Cottage. This charming cottage offers a cosy haven with rustic charm. Enjoy the crackling fireplace, and peaceful surroundings in the rich heritage town of Lawrence. Indulge in winter walks, warm up with hot cocoa, and experience a delightful winter getaway.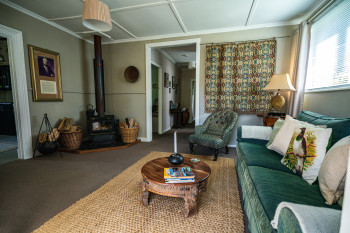 Brooklands NZ
Immerse yourself in rural charm at Brooklands, a three-bedroom farm house nestled in the valley on the outskirts of Lawrence. Imagine snuggling up by the fireplace, sipping hot chocolate, and gazing at the rolling farmland.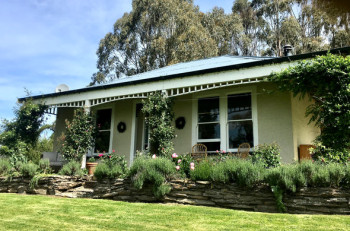 During your winter cabin getaway in Clutha, you can also explore nearby attractions and scenic walks. Be sure to pack warm clothing, indulge in hearty local cuisine, and make unforgettable memories in the cosy embrace of a Clutha cabin.
Book your winter escape now and experience the ultimate relaxation in these idyllic retreats.